Basingstoke PC Computer and printer repairs
. We repair home and business computers and printers in the Basingstoke and surrounding areas. We are a company which values honesty and integrity and is dedicated to helping the community with their PC issues. We offer a quality, comprehensive services at low cost, with a quick turnaround time. Our services include and are not limited to
Laptop Repairs, PC , desktop ,Computer Repair. Slow Computer problems, Slow Laptop, Laptops Overheating, Broken Screens, Computer Services, Blue Screen of Death, BSOD, virus removal, malware remove, trojan removal.
Our overheads are very low so we can offer you the best prices. All staff are Microsoft,Comptia A+, HP,Dell and Lenovo Certified with years of experience. Local government, business users and the general public. Friendly approachable please give us a call. Free call out. No fix no fee. Some local companies are charging a staggering £55 per hour. Our charges start at £20 per hour.
Laptop Repair Laptop Repairs PC Repair PC Repairs Computer Repair Computer Repairs Laptop Repairs Desktop Repairs Slow Computer PC Repairs Slow Laptop Laptop Overheating Broken Screen Desktop Repair Computer Services Virus remove virus removal Basingstoke. Brighton hill east Oakley kempshot popley winklebury south ham Basingstoke town center Overton Milestones aquadrome airflix Basingstoke computer repairs Basingstoke laptop repairs cheap low cost bargain sale Basingstoke no fix no fee
l
Powered by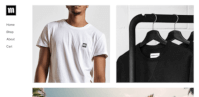 Create your own unique website with customizable templates.